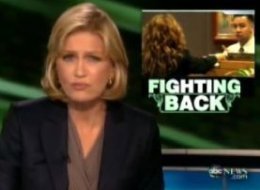 Last year, my husband and I moved our savings account to a local credit union and our checking to USAA, a fantastic banking/in
vestment/i
nsurance group in San Antonio for military members. Neither of these institutions charges ATM fees. In fact, I now use the ATM @ the regional bank we fled, Citizen's Bank, and USAA reimburses the fee for usage. That's $2.75 per use! The credit union has great loan rates and they still call if there's a problem. The bank is now charging $39 for ISF and an annual credit card fee and their interest rate on the ATM (which we've cut up) went to 20%. My son had an overdraft for a $5 purchase last month and his ongoing, steadily rising ISF fees are now @ $221! I kid you not.
Meanwhile, we sold our home of 12 yrs last month, paid off the Countrywide/BofA mortgage which the bank refused to re-negotiate the mortgage. My husband had lost his job but I work and we'd never missed a pymt. We couldn't continue with an interest only mortgage and knew we could handle a standard 30 yr fixed but they wouldn't consider it. We sold it, paid them off and may not buy again for a long time.
Over the past 18 mos, my husband, an experienced businessman with a solid retail background and successful history of owning his own businesses, made & was accepted on two solid ongoing businesses. But, even with credit ratings in the low 800s, no bank would lend to us without a 30% down. Now, these are the same banks that received bail out money from the taxpayers.
Enough is enough. Stand up, move your money into a local institution and repeat that great line from the movie, "Network":
"I'm mad as hell and I'm not gonna take it anymore!"
Read the Article at HuffingtonPost